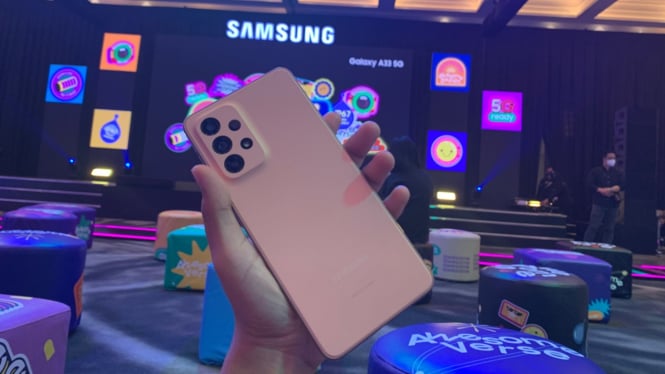 VIVA – Giant technology company from South Korea, Samsung has stated that it is possible that they will sell Galaxy A and M series smartphone without a charger or charging device in the box.
This was revealed by the Product Marketing Manager of Samsung Electronics Indonesia, Elvira Anggraini. "In the future, it is possible for this to happen," She said during a virtual press conference held on Tuesday, April 19, 2022.
She said that Samsung no longer packs charging devices or chargers for their flagship class phones, starting with the Galaxy S21 series in Indonesia. The absence of charging devices is also valid globally in connection with Samsung's commitment to environmental sustainability.
Following this commitment, the Galaxy S22 series in Indonesia is sold only with a charging cable, without a charger head. These days, not only are the flagships of the Galaxy S series packed without a charging device, however, it's also extended to other, cheaper series.
When launching the Samsung Galaxy M23 5G last week, Samsung announced the charger is sold separately. This policy also applies to the Galaxy A33 5G phone which was launched at the end of March. Both phones are marketed in a price range of IDR 3.5 million to IDR 5.5 million.
While for the Samsung Galaxy A13, which is in the price range of Rp. 2.5 million, Elvira admits that she still provides charging devices in the cell phone packaging box. The efforts made by the South Korean tech giant to protect the environment go beyond simply pulling chargers out of the box.
Halaman Selanjutnya
For the Galaxy S22 series, Samsung uses recycled materials from fishing nets and plastic waste from the ocean for a number of components. On the same occasion, Samsung and the United Nations Development Program (UNDP) developed the Generation17 initiative by cooperating with young leaders.