Budi Gunadi Sadikin: 3 Priorities for Handling Covid-19 Funds
Sabtu, 14 Mei 2022 - 11:40 WIB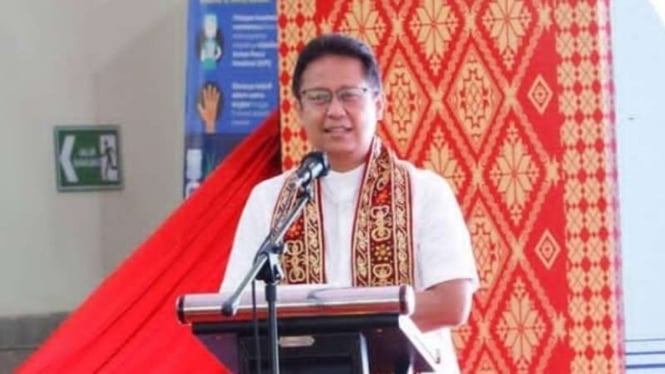 Menteri Kesehatan Budi Gunadi Sadikin.
VIVA – Minister of Health Indonesia, Budi Gunadi Sadikin as a speaker at the Global Covid-19 Summit. This meeting was held virtually. A quote by the official youtube account, The White House on Thursday, May 12, 2022, Minister Budi added about Indonesia's three health priorities for handling Covid-19 in finances.
Before starting, Minister Budi Sadikin was welcomed by the moderator warmly. 
In his statement, the Minister of Health said that Covid-19 did physically separate, but didn't stop to build cooperation and the world became a safer place.
"Covid 19 has separated us physically and yeah it has not stopped us from working together, building a world in a new safe place to be. As a leader of this our responsibilities to ensure that the world learns the lessons of the covid-19 pandemic has shocked us." Said Budi Sadikin.
"Covid-19 pandemic has shaken our global health system, bringing with it many consequences to our lives, to our health, and economy and the high bank for us to build a better and more resilient global health system." he added.
The Minister of Health, Budi Gunadi Sadikin, said that as Indonesia, which takes assumptions through the G20 Presidency, Indonesia is committed to three health priorities.
"As Indonesia, by the G20 Presidency, we are committed to three health priorities. First, we are continuing the Italian G20 Presidency addition to setting up global financial intermediaries followed by creating an easy and just access to emergency medical countermeasures that includes vaccines and diagnosis two," said Budi Sadikin.