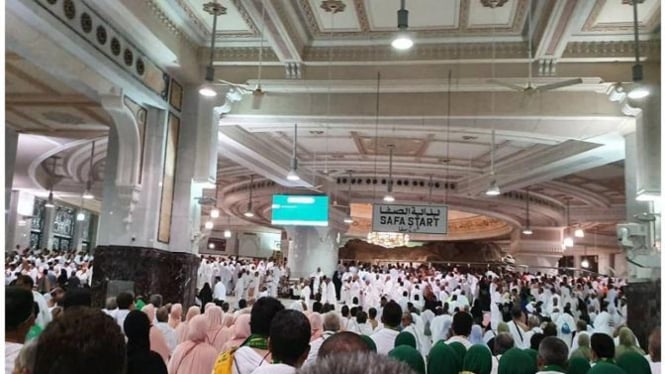 Khusyuk dalam ibadah haji.
VIVA – Visit Mecca and perform the Hajj are definitely a desire for every Muslim. There are many ways to achieve this desire, such as performing the Pilgrimage using a motorbike. In Indonesia, there are some people who actually perform the Hajj by using a motorbike that are driven through Indonesia.
It because some of them have a hobby of touring and some want to go for Hajj but don't have enough money.
It's estimated that going for Hajj by motorbike takes a very long time, ranging from 8 months to 12 months and passes through around 10 countries. But, with the intention to realize this desire, these people carry out the hajj with sincerity and patience.
So, here are 5 Indonesians who carry out the pilgrimage using motorbikes:
1. Lilik Gunawan and His Son, Jambi
Ever discussed by users of social media, a Jambi people managed to travel to Saudi Arabia by motorbike. He is Lilik Gunawan, 38 years old. It turned out that when carrying out this hajj, he also brought his son, Ahmad Balda, 4 years old.
On January 1, 2020, Lilik and his son passed around 10 countries with a distance of 453 kilometers and they took 8 months to travel from Indonesia to Arabia until they successfully completed their journey to perform Umrah.