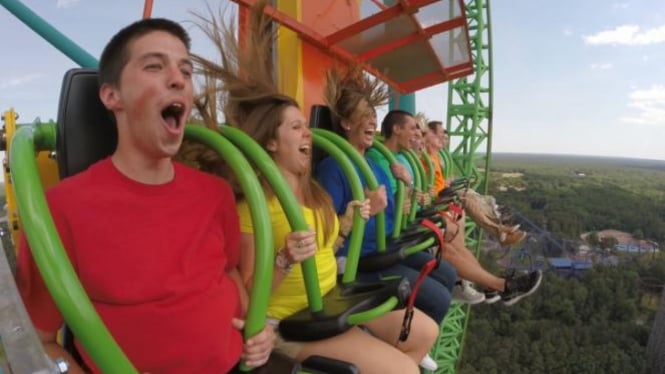 Rollercoaster Terekstrim di Dunia
VIVA – Roller coaster is a rides game that is liked by someone who likes adrenaline and loves challenging. Apparently, there is a roller coaster that is able to break records in this world. It seen from its speed to its length.
Rather than the usual type of roller coaster, this certainly gives a different sensation and impression. Here are 8 record-breaking roller coasters from around the world that you need to know.
1. Kingda King: Fastest and Tallest of Roller Coaster in Six Flags Great Adventure, New Jersey, US
Kingda Ka, which opened in 2005, is the fastest roller coaster in North America and the tallest in the world. The ride uses a hydraulic launch system to propel passengers at a speed of 128 miles per hour (206km/h) to 456 feet (139m) sending vertigo into the air in 3.5 seconds.
Many roller coasters use long hill climbs, building tension for what's to come. Not Kingda Ka. Here, visitors directly face the speed. Basically, a rocket coaster rather than a roller coaster.
2. Everest Expeditions: The Most Expensive of Roller Coaster in Walt Disney World Resort at Lake Buena Vista, Florida, US