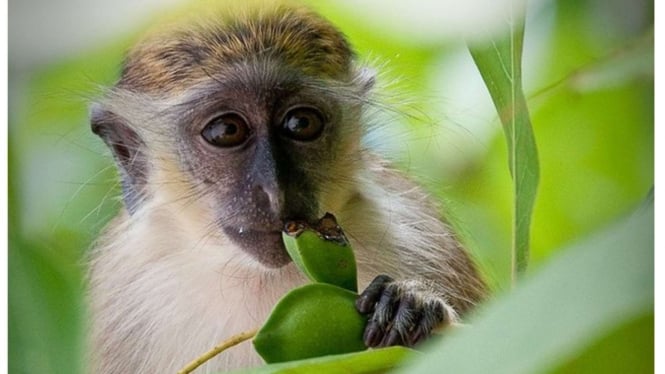 Monyet Hijau atau Green Monkey
VIVA – The green monkey also known as the Sabaeus monkey. This animal was found in Senegal, West Africa and from the Gambia to the Volta River. They are given the name Green Monkey because of the green color in their golden fur. The Green Monkey is a highly targeted species because these primate monkey can live in groups with a prominent social structure.
Their habitat has suffered significant damage and although the species is least considered by the IUCN, their populations are showing a declining trend. They belong to the genus Chlorocebus, and sometimes all seven members of this genus are considered a single species, Chlorocebus aethiops. Here are the facts about the most expensive animal in the world, Green Monkey:
1. Facts about Habitat and Lifestyle
Green Monkeys are very social animals, living in groups of 20 - 50 animals. Like most other monkeys, this group has stable and temporary members. The nucleus of each group consists of many families, which in turn consist of adult females who are closely related to their offspring.
Green Monkey mostly eats fruits, flowers, seeds, pods, leaves, grass, and roots. Occasionally, birds, eggs, small reptiles, and insects. Green monkeys are generally terrestrial but sometimes sleep in trees. In addition, they are known to seek shelter in trees when threatened.
2. Facts about the Nutrition