Comprehensive Strategy Crucial In Lifting PPKM: Puan Maharani
Rabu, 25 Mei 2022 - 17:35 WIB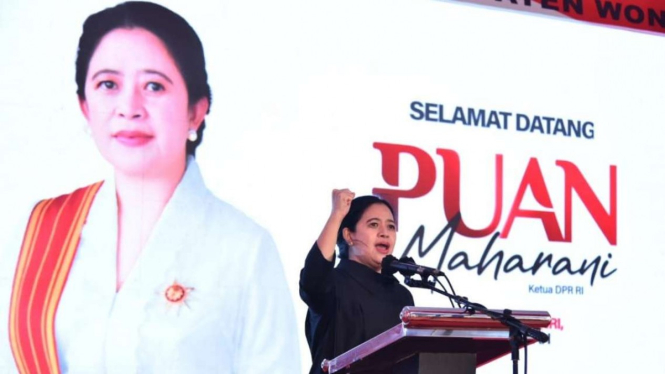 Ketua DPP PDIP Puan Maharani
VIVA – Speaker of the House of Representatives (DPR) Puan Maharani deemed it important to apply a mature and comprehensive strategy for the plan to lift public activity restrictions (PPKM).
"A mature and comprehensive strategy needs to be put in place regarding the plan to revoke the PPKM to prevent it from causing excessive euphoria in the community," she noted here on Wednesday.
Despite an improvement in Indonesia's COVID-19 situation, she assessed that mature planning is necessary to ensure that the community stayed alert to the COVID-19 virus.
"We all need to understand that COVID-19 is still present among us. Anticipatory measures are needed, so that the community will remain alert to the virus when the PPKM policy is revoked," she stressed.
Maharani highlighted that the World Health Organization (WHO) had yet to officially revoke the status of the COVID-19 pandemic. She urged the government to continue to work with experts and epidemiologists to evaluate the PPKM policy.
"Find the right formula, so that when the PPKM is revoked, the community is ready and understands how to remain careful and alert in conducting its daily activities," she remarked.