Anindya Bakrie: Bakrie & Brothers Drives to Renewable Energy
Senin, 6 Juni 2022 - 20:40 WIB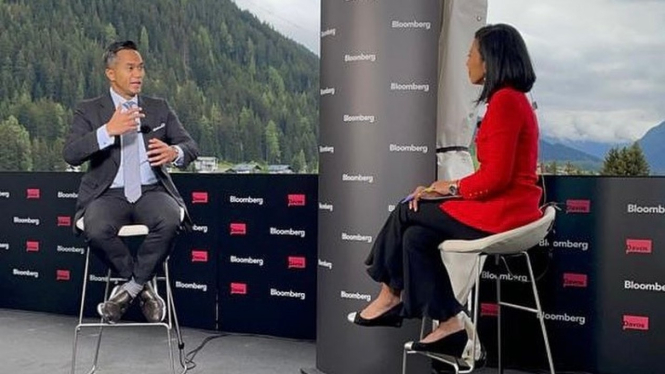 Anindya Bakrie at the bloombergtv
VIVA – In an interview with BloombergTv on June 2, 2022, Anindya Bakrie as the next generation from Bakrie & Brothers talked about the business's future is definitely going to be renewables. Anindya is starting on an ambitious project to transform the 80-year-old group for driving to renewable energy and also electric vehicles.
Anindya also said that he has seen Indonesia has a lot to offer for this net zero transition and Indonesia can be the renewables and also electrification.
"So, the group embarked on this electrification starting with public transportation buses in Jakarta. Transjakarta alone in the next seven years, they're going to have about 10000 buses to be electrified." said Anindya Bakrie.
Not only that, Anindya Bakrie sees that there is a huge shortage of processed nickel.
"We would like to see how we can do it in an ESG way because Indonesia can actually do it. As we know Indonesia has nothing about renewables, such as hydro solar or ocean winds." said Anindya.
"We also studying the initiative to build nickel cathode using hydro that is already available in Indonesia and try to serve the UK market." Added Anindya.