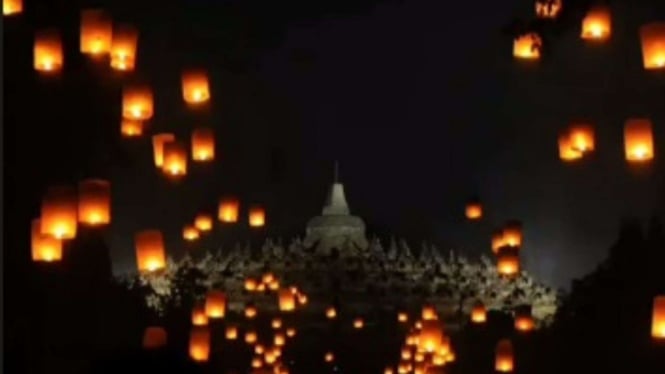 Potret Hari Raya Waisak tahun 2022 di Candi Borobudur
VIVA – The increase in the Borobudur Temple ticket price, which is set at Rp750,000 for local tourists who want to go up to the top of the Borobudur temple area, and for foreign tourists by Rp1,500,000, creates pros and cons. 
Many people regretted the high price increase, but there were also people who agreed with this price increase.
It is known, the purpose of increasing the price of admission to Borobudur Temple is to preserve the continuity of one of the world's cultural heritage sites.
So, what about the price of admission to other world cultural heritage sites and foreign tours that are frequented by tourists? Here's an explanation and price of the entrance ticket:
1. Borobudur Temple
Coordinating Minister for Maritime Affairs and Investment, Luhut Binsar Pandjaitan conveyed the government's policy of planning to limit the tourist quota to Borobudur Temple. With these restrictions, the visitor quota is only 1,200 people/day.
The restriction affects the entrance fee for domestic tourists of IDR 750,000 for one temple ride. Meanwhile, foreign tourists are charged Rp1,500,000.
2. Eiffel Tower
Halaman Selanjutnya
The entrance ticket to go up the tower to the 2nd floor of the Eiffel tower, adult visitors are charged an entrance fee of EUR 11 or around Rp170 thousand. Visitors aged 12-24 years are charged EUR 8.50 or around Rp136,000.