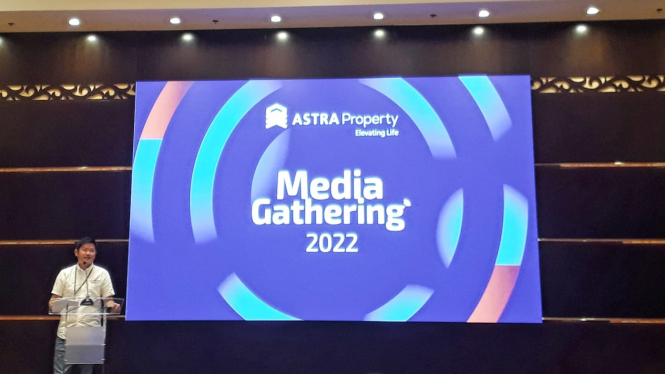 Media Gathering ASTRA Property 2022
VIVA – Astra Property started its business journey as the Property Division of PT Astra International Tbk in 2013. Astra Property is the seventh list of businesses owned by Astra. Until now, Astra Property has presented commercial development and residential development. Astra Property focuses on 3 things as a strategy such as customer satisfaction, commitment, and quality.
According to Irma G. Tjandra as Chief Marketing Officer, if Astra prioritizes On Top of Everything, three things are customer satisfaction, commitment, and quality.
"People can see from the building made by Astra Property, it reflects the three important things, such as design, facilities. People who want to buy property in Astra do not need to renovate as they usually do. Storage needs, maid's room, children's playroom, everything is there." said Irma in interview at the Media Gathering event at Menara Astra on June 23, 2022.
So far, Astra Property makes commercial developments such as Astra Tower which is an office building such as ASTRA Group and various retail tenants. Then, Samadista is an office complex that mixes with the residential.
Not only that, Astra Property also makes residential developments such as Anandamaya residences in the form of luxury apartments with minimalist designs that can provide peace for its residents.
Then there is also Arumaya Residence which has a swimming pool on the top floor so that residents can enjoy views of the capital city with a combination of Mount Salak. This place is similar to Singapore's Marina Bay Sands.