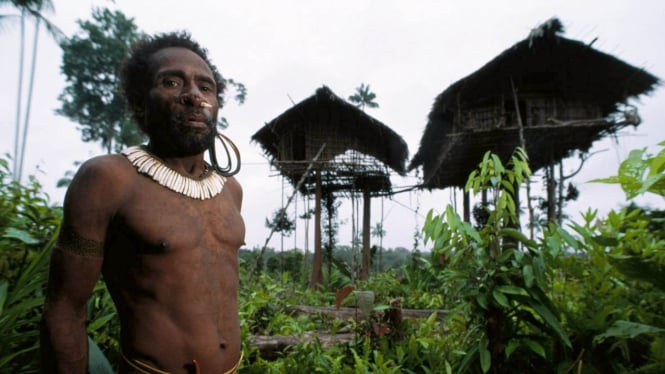 Suku Korowai di Papua yang terkenal dengan rumah pohon tinggi
VIVA – The Korowai tribe live in the southern coast of Papua. It is said that they live in tree houses with a height of about 10 to 12 meters above the ground. Unfortunately, in April 2018, the British news portal, BBC made a statement to the public that one of their reports about the Korowai tribe living in tree houses was not true.
The show is the Human Planet series about Papua which was shown in 2011. The film tells of the Korowai tribe as people who still live in tree houses.
The problem became complicated when another film crew came to the area, at that time the situation was different. The house that he wanted to cover turned out to be out of shape as it was before. The house was all that remained, the wood that made it up had partly crumbled in the wind and no one lived there.
Finally, the Korowai people said that the tree house was deliberately made for television impressions purposes only.
The BBC has issued a clarification, they say that the practice of journalism has 'violated their editorial standards', they also admit that they have corrected its editorial directives.
The BBC show that reported the discrepancy was a program entitled "My Year with The Tribe". During the production process of the show, a member of the tribe told the presenter that the tree house was solely made for the purpose of making a film.