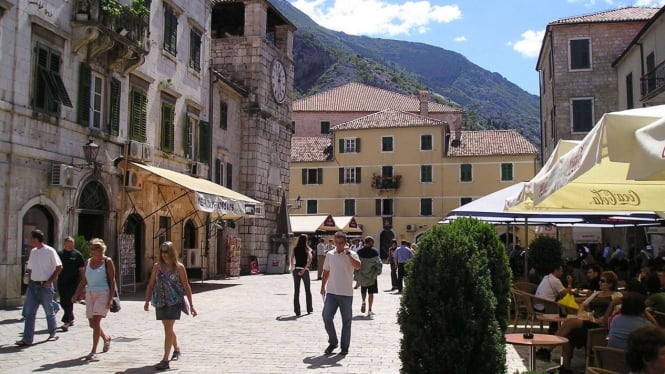 suasana kota Kotor, Montenegro
VIVA – Oviously, Indonesian people know about the Kotor word as an adjective that describes a dirty or unclean. But, in Europe, Kotor is the name of city that located on the Gulf coast of Montenegro.
The UNESCO World Heritage listed Kotor Old Town is among the most enchanting fortified town centres on the Adriatic, and a worthy rival to Dubrovnik or Split.
So far, Kotor is the most popular tourist attraction. The city is characterized by its authentic Old Town: A maze of cobbled streets, narrow lanes, stone churches and orange-roofed houses encased in a fortification wall and set against a backdrop of towering mountains.
The History of Kotor Old Town
The old town of Kotor was built between the 12th and 14th centuries. Therefore, the site of the old city of Kotor is included in the UNESCO world heritage list. The walls in the old city of Kotor stretch for 4 kilometers leading to the San Giovanni Fort and have protected Kotor for more than a hundred years.
Kotor has also been an important city since the early Middle Ages because of its strategic location in the bay where ships docked. From 1420 to 1979, Kotor was part of the Venetian Republic. Even so, many of the city's architecture is Venetian style.
Here's the list of interesting places in Kotor Old Town that must be visited:
Halaman Selanjutnya
1. Fort San Giovanni