Live Streaming Schedule of Liga 1 Today: Persikabo vs Persebaya
Senin, 25 Juli 2022 - 16:47 WIB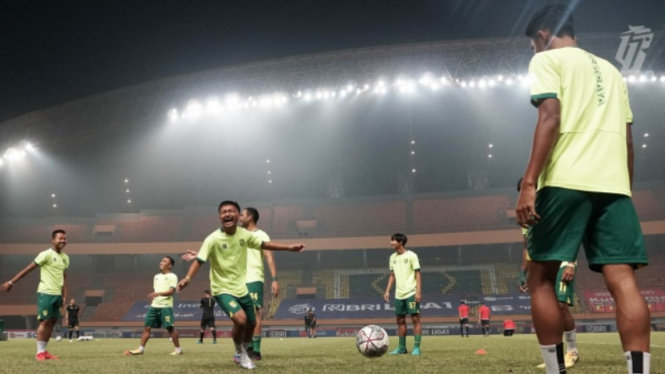 Pemain muda Persebaya Surabaya
VIVA – There will be some matches of Liga 1 on Monday, July 25, 2022. Big Indonesian football clubs will show their abilities on the green field, such as Persebaya Surabaya, Persis Solo, Persikabo, and others.
Starting from the match between Persis Solo vs Dewa United. The match that took place at the Manahan Stadium, Solo is predicted to be fierce.
Persis Solo tried to forget the minor results in the 2022 President's Cup pre-season tournament. They did not win at all in the four matches played.
Unconvincing performance also experienced by Dewa United. In the President's Cup, Nilmaizar's squad also failed to win in 4 matches.
Furthermore, Persebaya against Persikabo which will be held at Pakansari Stadium, Bogor.
Both teams are in not ideal conditions, Persikabo welcomes the season by releasing foreign players. Unfortunately, there is no replacement yet.