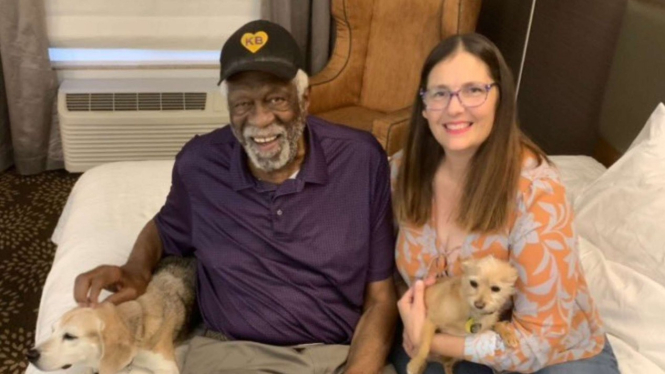 VIVA – Bill Russel, a legend and World Basketball superstar passed away on July 31, 2022. Bill Russell died at the age of 88 years. The family shared the news through social media.
Through the Twitter account @RealBillRussell on Monday, August 1, 2022 said with a heavy heart, the family conveys the passing of Bill Russell and will announce his funeral later.
"Bill Russel, the most prolific winner in American sports history, passed away peacefully today at age 88, with his wife, Jeannine, by his side. Arrangements for his memorial service will be announced soon," Family of Bill Russel explained through @RealBillRussell.
The account post also explains Bill Russell's journey so far in the NBA world. A thank you note is also written for praying for and remembering Bill Russell.
"Bill's wife, Jeannine, and his many friends and family thank you for keeping Bill in your prayers. Perhaps you'll relive one or two of the goldent moments he gave us, or recall his trademark laugh as he delighted in explaining the real story behind how those moment unfolded." Continue writing in the post.
Bill Russell has said the Boston Celtics won 11 NBL trophies between 1956-1965. Bill Russell was an outstanding basketball player at that time. Unfortunately, he often experiences racism and harassment of skin color.