10 Political Parties Register for General Election to KPU Today
Senin, 1 Agustus 2022 - 16:24 WIB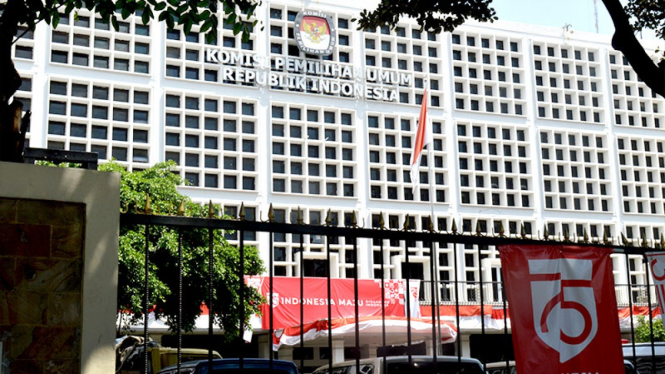 Gedung KPU (Komisi Pemilihan Umum)
VIVA – Registration of candidates for political parties participating in the 2024 Indonesian General Election begins today on Monday, August 1, 2022. It is known, there are 10 political parties that are planning to register to the Indonesian KPU (General Election Commission of the Republic of Indonesia).
This was conveyed by the Chairman of the KPU, Hasyim Asy'ari. Hasyim also explained that the registration process for political parties was carried out for two weeks or 14 days. From August 1 to 13, 2022 at 8 pm to 4 pm. While August 14 at 8 am to 12 am.
"The General Election Commission (KPU) will start the implementation of the registration of political parties on Monday, August 1, 2022 at the KPU office, Imam Bonjol Street, Number 29, Central Jakarta," KPU chairman Hasyim Asy'ari explained in a written statement.
Based on data received by the media, here's the political parties will register to the KPU today:
1. PDIP: on August 1, 2022, at 8 am.
2. Justice and Unity Party: on August 1, 2022, at 8 am.