5 Strange Tourist Attractions but Actually Amazing in the World
Rabu, 10 Agustus 2022 - 12:22 WIB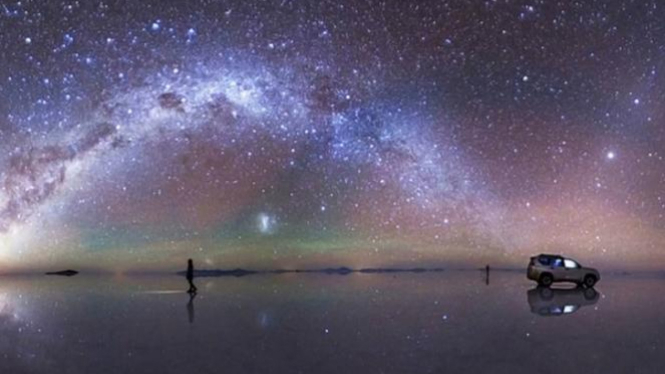 Salar de Uyuni, Potosia, Bolivia.
VIVA – World has several strange but actually amazing tourist attractions. Perhaps, not many people know about these tourist attractions.
There are hundreds to thousands of eccentric places scattered all over the world. Some of them can be visited and become interesting tourist attractions. Here's a list of strange but amazing tourist attractions in the world.
1. Eternal Flame Falls, New York
New York is known as a metropolis that looks lively and colorful. Besides that, New York has Eternal Flames Falls in the Chestnut Ridge National Park area of ??Buffalo.
As the name implies, this waterfall not only has a heavy volume of water but also a fire that never goes out even in winter. It can happen because the gas content in it can continue to light a fire.
Halaman Selanjutnya
This strange tourist attraction is known to make animal carcasses turn into statues. This is because of the high sodium content.