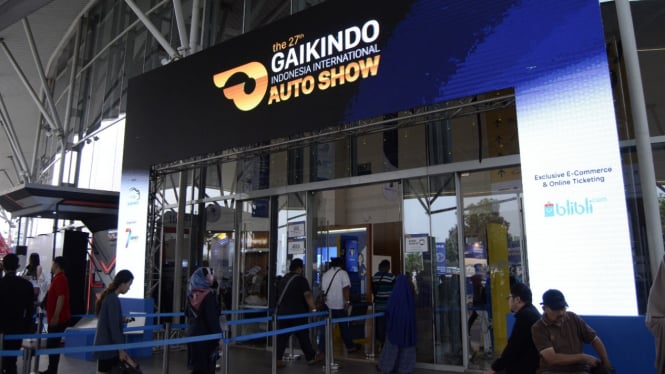 Ilustrasi pameran GIIAS di ICE BSD.
VIVA – The Gaikindo Indonesia International Auto Show or GIIAS 2022 officially held on Today, August 11, 2022. This annual automotive exhibition presents 30 new cars up to EV Test Track. The event was opened by the coordinating minister for Economic Affairs, Airlangga Hartarto.
In his greeting, Minister of Economy Airlangga said that Indonesia is still a big market for the automotive industry.
"Indonesia is a market for motorized vehicles, with an ownership ratio of 99 cars for 1000 people. The automotive industry has the potential to continue to grow, and the majority of car sales are at Rp200 million to Rp300 million," Airlangga Hartarto remarked.
The GIIAS 2022 exhibition is attended by 25 brands of passenger and commercial vehicles, ranging from Audi, BMW, Chery, Daihatsu, DFSK, Honda, Hyundai, Isuzu, KIA, Lexus, Mazda, MG, Mini, Mitsubishi Motors, Nissan, Porsche, Subaru, Suzuki, Toyota, VW, Wuling, Hino, Isuzu, Mitsubishi Fuso, to UD Trucks.
Of the dozens of brands present, most will showcase their latest models. It's known that more than 30 cars are launched on the first day of the GIIAS 2022 exhibition.
Meanwhile, the General Chairman of Gaikindo, Yohannes Nangoi said that motor vehicle manufacturers continue to strive to increase the Domestic Content Level that currently has reached more than 80 percent. The goal is to reduce dependence on imports.