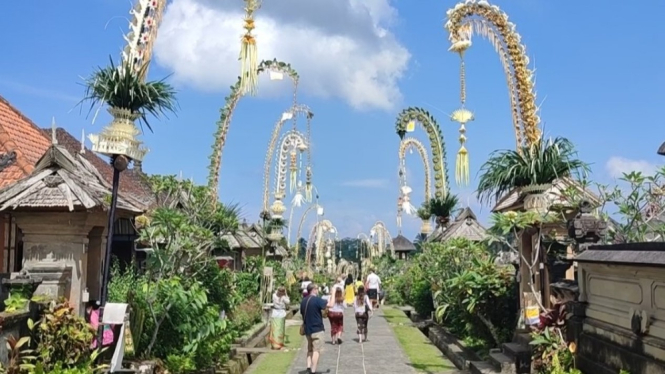 VIVA – Bali is famous for having many exotic and refreshing tourist attractions. According to a survey from a French travel and tourism operator, Club Med, Bali has been named The World's Happiest Holiday Destination in 2022.
The head of the Bali Provincial Tourism Office, Tjok Bagus Pemayun conveys his gratitude for choosing Bali as the happiest holiday destination in the world.
"We are grateful that Bali has been named the happiest tourist spot, and it is a challenge for us to maintain it," Tjok Bagus Pemayun said on Monday, August 22, 2022.
Tjok Bagus said to keep Bali as the happiest tourist destination in the world, the government has prepared comfort and safety for tourists who come to Bali.
"We prepare everything. So, the prospective tourists who will come to Bali feel safe, and comfortable, one of which is by issuing CHSE (Cleanliness, Health, Safety, and Environment)," Tjok Bagus remarked.
In addition to CHSE, the Bali Provincial Government has also issued a Protocol for the New Era Living Order Protocol (PTKEB). Most of the hotels have complied with PTKEB. 
Halaman Selanjutnya
According to Tjok Bagus, in increasing the comfort of the tourism sector, each tourist attraction is ready to be visited by foreigners.