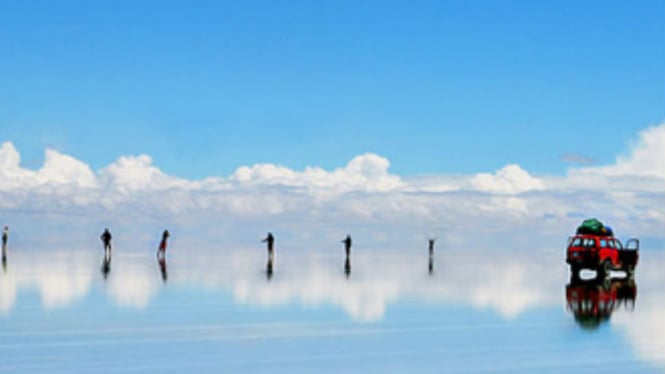 5. Blood Falls
Blood Falls is located in Antarctica. The sight of the blood-like water is salt water that spills out of the ice, which then flows into Lake Bonney. The blood-red color of Blood Falls is associated with the iron oxide contained in the water.
Salar de Uyuni in Bolivia is claiming to be the largest salt flat in the world. Its extreme dryness and bright blue skies help create a mirror-like reflective surface.
In the dry season, the plains will decorate with an attractive pattern of polygonal cracks that look like floor tiles, making it one of the most beautiful places on Earth.
Halaman Selanjutnya
7. Plain of Jars