The Scientist of Indonesia Talks About Space Rubbish Phenomenon
Selasa, 30 Agustus 2022 - 15:18 WIB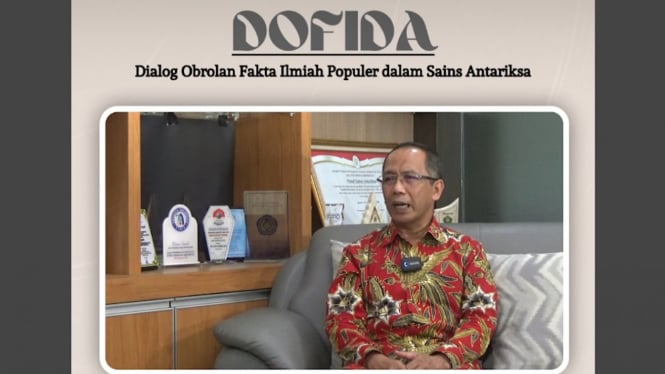 Peneliti Astronomi Badan Riset dan Inovasi Nasional atau BRIN Thomas Djamaluddin.
Sumber :
Instagram @prantariksa_brin
VIVA – An Astronomy Researcher or scientist from Indonesia at the National Research and Innovation Agency or BRIN, Thomas Djamaluddin talks about the space rubbish phenomenon. He said, there are currently tens of thousands in orbit the size of a fist.
In the Instagram live broadcast 'Dialogue, Chat, Scientific Facts in Space Science on Monday, August 29, 2022, Thomas Djamaluddin said space debris is affected by Earth's gravity.
"Antarctic debris is influenced or controlled by Earth's gravity. But some are forever orbiting the Earth due to the effect of air resistance," Thomas Djamaluddin said.
Space debris is used as fragments of rockets that collide or for other reasons. It could also be from a satellite that is not operating.
The potential dangers from space debris are divided into two, in orbit and on the Earth's surface. The object has the potential to collide with an active satellite even though this has never happened.
However, the current conditions are so dense, making a potential collision possible.
"Second, the potential danger when it falls to the Earth's surface. Indeed, they vary in size and can even be tons, even though they then break apart when they enter the atmosphere. But there are also quite large ones," Thomas explained.