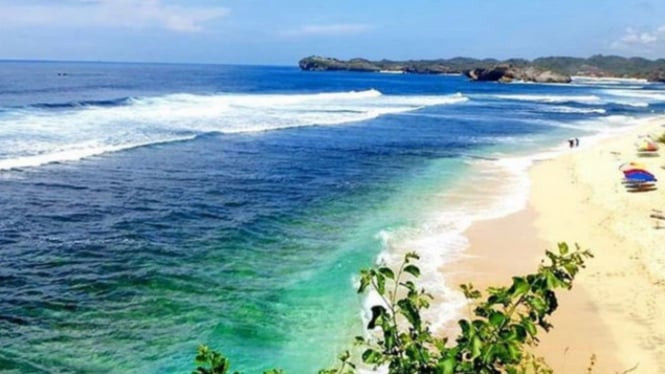 Pantai Indrayanti, Gunungkidul, Yogyakarta.
VIVA – Yogyakarta is known as a city with a variety of tourism, such as history, culinary, nature, and others. Beach tourism is a favorite place for tourists to spend holidays and weekends.
As known, as many as 60 beaches are scattered in the Yogyakarta area. There are many activities that tourists can do when visiting beautiful beaches in Yogyakarta, such as having dinner at a beachside café, enjoy the sunset, swimming, and surfing.
Well, here are some exotic and memorable beaches for tourists.
1. Glagah Beach
Glagah Beach is located in Glagah Village, Temon District, Kulon Progo Regency. This beach has limitless beauty. At Glagah beach, visitors can enjoy the expanse of waves, and use ATV ir trail bike to explore this beach.
The facilities available at Glagah Beach are complete, such as toilets, prayer rooms, places to relax, and many more. Visitors also can buy interesting Kulon Progo souvenirs.
Halaman Selanjutnya
2. Indrayanti Beach