Menperin Meets METI Japan, Discuss Manufacturing Cooperation
Jumat, 9 September 2022 - 10:18 WIB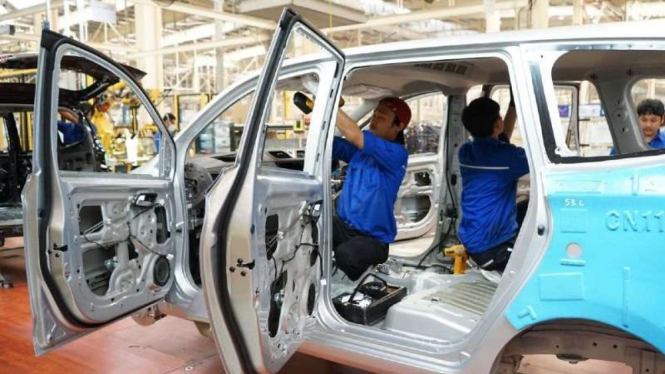 Pabrik perakitan Mobil Baru.
VIVA – The Minister of Industry or Menperin, Agus Gumiwang Kartasasminta stated that Indonesia and Japan always improve cooperation in the manufacturing sector through strategic steps and the implementation of the commitments that have been made.
One of the agendas that will be the focus of the two countries soon is the completion of the protocol for amendments to the Indonesia-Japan Economic Partnership Agreement. This discussion will be delivered at the G20 Summit in Bali.
"We will open more access and offer more substantive offers, with trade in goods negotiations related to manufactured products. Hopefully, this will be a win-win solution for both parties," Agus Gumiwang Kartasasmita remarked in an official statement as quoted on Thursday, September 8, 2022.
On the agenda of the G20 Presidency, the Ministry of Industry (Kemenperin) expects support from the Japanese Minister of Economy, Trade, and Industry (METI) for the sustainability of industrial inclusion in discussions at the G20 forum.
Last week in Jakarta, the coordinating minister for Economic Affairs, Airlangga Hartanto, and the Minister of Industry met with the Minister of Economy, Trade, and Industry or METI from Japan for the sustainability of industrial inclusion in the discussion of the G20 forum.
In addition, Indonesia expects support from Japan to accelerate the achievement of zero emissions through cooperation in innovative technologies such as hydrogen and ammonia technology.
"It is hoped that the support of new Japanese knowledge and technology for several strategic projects in Indonesia, especially for down streaming natural commodities, developing electric cars and motorcycles, as well as the health and food sector," the Minister of Industry remarked.
Agus Gumiwang Kartasasmita also appreciates the commitment of automotive companies from the Land of the Rising Sun who continues to increase their investment in Indonesia.
Such as Mitsubishi which is committed to increasing investment for new models including hybrid types, and Toyota which will make large investments to produce electric vehicles.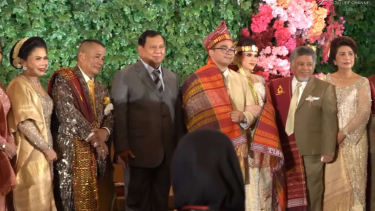 Pernikahan Anak Hotman Paris Dihadiri Tamu Penting, Ada Prabowo Subianto hingga Anies Baswedan
Pengacara kondang Hotman Paris baru saja menggelar acara pernikahan mewah untuk putra bungsunya yakni Fritz Hutapea dan Giovani Soetanto di kawasan Kelapa Gading, Jakarta