Bali Presents New Education Tourism, Learn Marine Biota by Touch
Jumat, 9 September 2022 - 11:58 WIB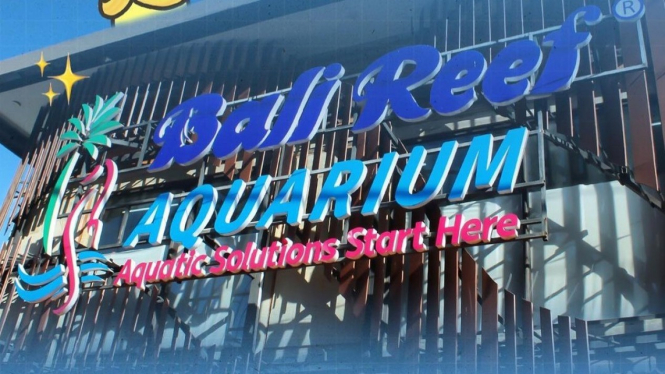 Bali Reef Aquarium, Aquatic Center
Sumber :
Instagram @Balireefaquarium
VIVA – Again and again, Bali presents interesting new education tourism, namely Bali Reef Aquarium. This new education tourism allows visitors to directly touch various marine biota in an aquarium on Hang Tuah Street, Sanur, South Denpasar. Visitors can visit this place from 9 a.m. to 9 p.m. local time in Bali.
The owner of the Bali Reef Aquarium, Evelyn Sinugroho, said that this tourism has a cafe concept with a touch pool aquarium. Where visitors can learn about marine biota by touch.
"We have just released the concept of a cafe with a touch pool aquarium. Our vision is to focus more on aquatic education. We want people to know more about aquatic life. So, we focus on education," Evelyn Sinugroho on Thursday, September 8, 2022, at Denpasar.
Marine biota that can be touched directly by visitors consists of coral, stingrays, starfish, sea cucumbers, sea urchins, gecko sharks, and small fish. The total number is no more than 20 biotas.
This marine biota is specially selected and treated so as not to harm visitors. The Bali Reef Aquarium even collaborates with the Bali Province Marine Resources Conservation Center (BKSDA) to ensure that the marine biota presented is safe to hold.
Evelyn Sinugroho said that in one day, visitors to this aquatic spot can reach 50 people, especially children from Indonesian citizens and foreign tourists who want to learn about Indonesia's marine life.
"Visitors who come are usually those who like the aquatic field. So, they do touch marine biota and enjoy the Kopte Tarik cafe. People who come usually ask about the types of fish, and there are lots of children," Evelyn remarked.
Visitors only need to pay Rp20,000 to be able to do a touch pool with as much marine life as they want. Not only touching, but visitors can also get an education about marine life.
The biota that most visitors are interested in is the stingray because one of them owned by the Bali Reef Aquarium is often attached to Nemo fish. So, it looks unique and adorable in the eyes of visitors, especially for children.
For the treatment of these marine biotas, Evelyn explained that it is necessary to stimulate the tub in the sea, change the water regularly, and use equipment to remove feces so that the animals in the aquarium will feel comfortable.
Bali Reef Aquarium has been offering aquatic tourism since mid-2022 and has the purpose to introduce Indonesian marine tourism with a harmless concept because all marine life is curated before entering the aquarium.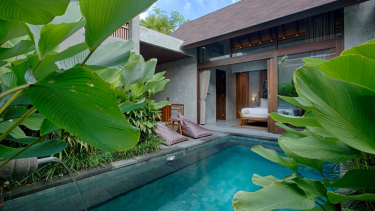 Liburan Akhir Tahun di Taman Dharmawangsa Suites, Nusa Dua, Bali: Promo Menarik Menanti
Jika berencana ke Bali, perencanaan sedini mungkin sangat perlu dilakukan untuk menghindari lonjakan harga yang akan menguras lebih dalam rekening tabungan anda.