List of Aesthetic and Instagram-Worthy Hotels in Bandung
Jumat, 9 September 2022 - 15:18 WIB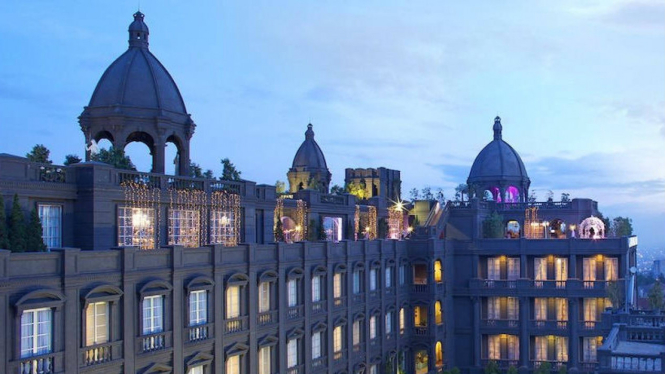 VIVA – Bandung has a beauty atmosphere that never fails to make people come back to this flower city. Starting from culinary, nature tourism, and historical tourism to hotels.
Along with the development of the times, social media is also busy being used by people, especially Instagram. Many people upload their photos in aesthetic and Instagram-Worthy places. Hotels or other inns become one of the locations for someone to take photos.
Bandung has many aesthetic hotels and is very good as a photo background. Not only comfortable, but these hotels in Bandung are also very Instagrammable.
1. Cottonwood Bed & Breakfast
Cottonwood Bed & Breakfast is one of the best hotels with aesthetic and Instagram-worthy values ??in Bandung. This hotel has an artistic interior design. When entering the inn area, you will find a mix of pastel colors.
This room at Cottonwood Bed & Breakfast has the concept of Dutch, English, and other countries. If you are interested in staying at this hotel, you will be charged around Rp300,000 for one night.
2. Hotel U Janevalla
Halaman Selanjutnya
Hotel U Janevalla in Bandung has a modern industrial design interior. With a unique minimalist touch and looks clean. The location of this hotel is strategic, in the Braga area.