List of Aesthetic and Instagram-Worthy Hotels in Bandung
Jumat, 9 September 2022 - 15:18 WIB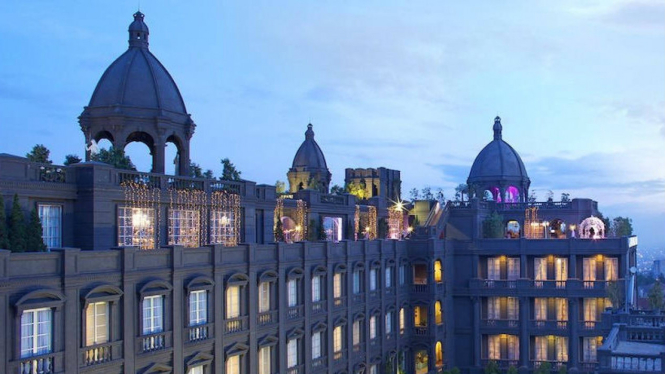 Hotel U Janevalla in Bandung has a modern industrial design interior. With a unique minimalist touch and looks clean. The location of this hotel is strategic, in the Braga area.
 If you stay at this hotel, you can swim in the outdoor pool, gym, and other activities. For staying here, you will be charged starting from Rp600,000 for one night.
3. Tama Boutique Hotel
Another interesting hotel recommendation in Bandung is Tama Boutique Hotel. This hotel is located on Jl. Dr. Rajiman, Pasir Kaliki, Cicendo District. This hotel is perfect for fans of K-Pop culture.
This hotel has an exterior and interior design that carries the Korean concept. The rooms are also designed quite spacious with a traditional South Korean theme.
In this hotel, you can also eat Korean cuisine. In addition, Tama Boutique Hotel facilities are increasingly equipped with strategic locations and affordable rates. If you are interested in staying here, you have to pay for one night of around Rp600,000.
Halaman Selanjutnya
4. Maison Teraskita