List of Aesthetic and Instagram-Worthy Hotels in Bandung
Jumat, 9 September 2022 - 15:18 WIB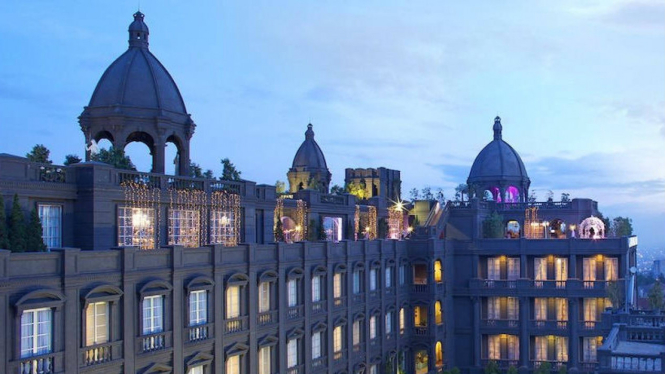 4. Maison Teraskita
Maison Teraskita in Bandung is one of the newest and most attractive hotels in Bandung. This building utilizes Grade B cultural heritage which was built in 1917 and has been used as the office of Waskita Karya, (Persero) Tbk.
This hotel has a cross-breeding concept between the luxury of original heritage architecture with contemporary modern touches on the interior. Hotel Maison Teraskita also provides elements of tropical decoration in Indo-European style, so that overall Maison Teraskita Bandung has a unique appearance.
For those of you who want to stay here, you will be charged starting from Rp600,000 for one night.
5. GH Universal Hotel
GH Universal Hotel has a view like overseas. The classic European concept can be seen in the exterior appearance and interior ornaments. Decorations in the form of marble floors and castle-like buildings will evoke the European-style romance of the past.
Halaman Selanjutnya
 The location of this instagrammable hotel is located on Jl. Dr. Setiabudi No. 376, Ledeng. For hotel costs, you will be charged starting from Rp800,000 for one night.