List of Aesthetic and Instagram-Worthy Hotels in Bandung
Jumat, 9 September 2022 - 15:18 WIB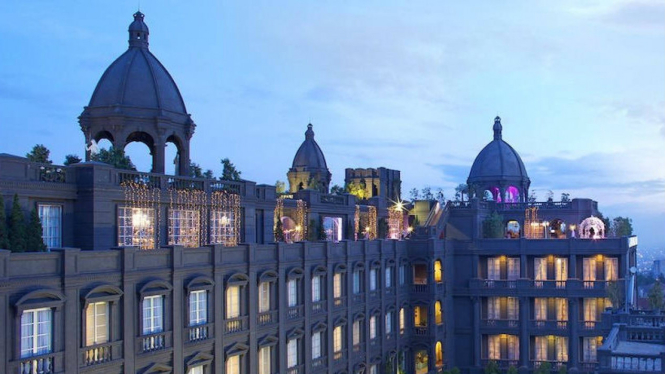 The location of this instagrammable hotel is located on Jl. Dr. Setiabudi No. 376, Ledeng. For hotel costs, you will be charged starting from Rp800,000 for one night.
6. Grafika Cikole
Grafika Cikole hotel is located in Bandung and is nestled in the jungle of pine trees. This stay experience is a unique combination of the appearance of a wooden house with a beautiful garden in the yard.
Apart from being a place to stay, Graphic Cikole is also a tourist place. Activities in the form of outbound, walking to enjoy the tranquility of the pine forest and feeding the deer. The cost of lodging at this hotel starts from Rp800,000 for one night.
7. House Tour Hotel
This Instagram-worthy hotel is located on Panumbang Street, Neglasari, Ciumbuleuit, Bandung. From the outside, the building does look like a place to stay in general. However, when you enter the hotel, you will feel a thick homey feel. Carrying the concept of color block, this hotel is dominated by wooden furniture and natural colors such as white and orange.
Halaman Selanjutnya
The rooms available at The House Tour Hotel also have different themes. Some of them are themed with constellations, maps, all-pink and black colors, hot air balloons, and others. One-night lodging costs Rp650,000.