List of Aesthetic and Instagram-Worthy Hotels in Bandung
Jumat, 9 September 2022 - 15:18 WIB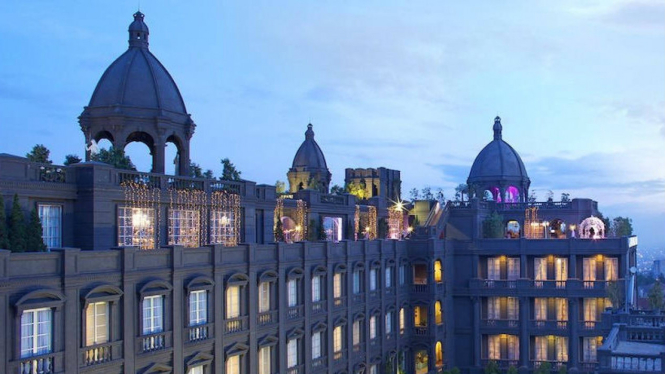 The rooms available at The House Tour Hotel also have different themes. Some of them are themed with constellations, maps, all-pink and black colors, hot air balloons, and others. One-night lodging costs Rp650,000.
8. Stevie G Hotel
Stevie G Hotel is one of the unique hotels in Bandung. For Liverpool football team supporters, this hotel is perfect for them because this hotel has a unique decoration that carries the concept of Liverpool.
This hotel is located on Jl. Sergeant Bajuri No.72, Cihideung, Kec. Parongpong, West Bandung Regency. Stevie G Hotel is named after the captain of the English and Liverpool football clubs, Steven Gerrard. The cost of lodging for one night starts from Rp400,000 only.
9. Kollektiv Hotel
At Kollektiv Hotel, customers will feel the sensation of sleeping in a container box. With a contemporary concept, visitors can feel comfortable and give an unforgettable impression while staying at this hotel.
Halaman Selanjutnya
A staycation at this hotel is perfect for calming down for a moment from the hectic busyness of work. The cost of lodging is also quite affordable, starting from Rp550,000 for one night. The location of this hotel is on Jalan Prof. Dr.Ir. Sutami no. 61 Bandung, Sukajadi, Bandung, West Java.