Six Evidences Chickens are the Incarnations of Evolved Dinosaurs
Jumat, 9 September 2022 - 16:24 WIB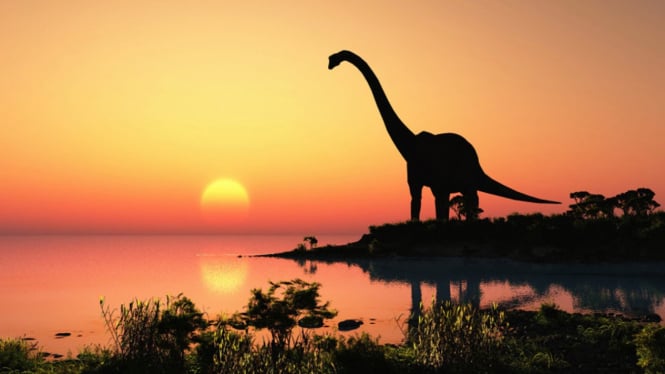 If you've ever picked up chicken, you'll notice that it's lighter than it should be. This is because birds have air sacs that extend from their respiratory systems.
This system makes breathing more efficient, which is especially useful when a bird needs to exert themselves and make their body lighter.
But chickens and other birds did not develop this system, they inherited it from the dinosaurs. Some dinosaurs were small, but others reached truly extraordinary sizes. Argentinosaurus, for example, was at least 30 meters long and weighed at least 72 tons.
6. Seen from the Wings
Chicken wings evolved from the short arms that animals use to catch small prey because their ancestors jumped into the air to pick up objects on them. Chickens are a good example of this early stage of the process because they often flap rather than fly properly.
If you take a closer look at the chicken's wings, you'll notice that they're just a bunch of fingers fused and folded on the arm bone, like its dinosaur relative, Velociraptor.