List of Sacred Forests in the World, Contain Scary Stories
Minggu, 11 September 2022 - 10:04 WIB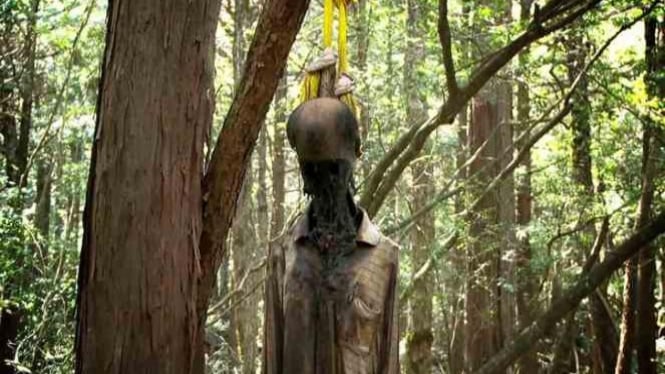 Korban bunuh diri di hutan Aokigahara.
VIVA – Forests are entrusted as lungs in the world because forests are a gathering place for various types of life, such as animals and plants. In the world, there are several sacred forests.
Sacred forests are usually synonymous with scary stories such as the presence of spirits, places of suicide, and others. These stories make people feel afraid to come to this forest.
However, the mention of sacred forests can be said to be a good action and local wisdom in people's lives that aims to save the forest and its contents from human greed.
Well, here are some sacred forests in the world that contain scary stories.
1. Black Forest, Germany
Forests are usually famous for their greenery, but it's different from the one in Germany. The Black Forest is a forest known for its dark atmosphere because this area rarely exposed to sunlight.
Halaman Selanjutnya
Mysterious stories started to appear, such as the Headless Horseman, the king who brought the kidnapped girl to an underwater palace, to ghost stories complemented by various horror stories created by the Brothers Grimm. The story tells of a witch who lives in this sacred forest.