List of Sacred Forests in the World, Contain Scary Stories
Minggu, 11 September 2022 - 10:04 WIB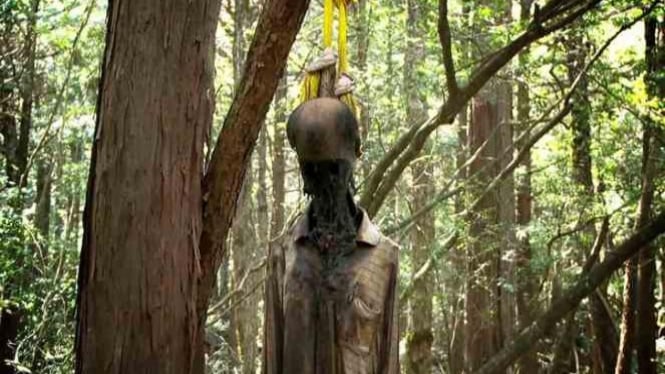 Korban bunuh diri di hutan Aokigahara.
Mysterious stories started to appear, such as the Headless Horseman, the king who brought the kidnapped girl to an underwater palace, to ghost stories complemented by various horror stories created by the Brothers Grimm. The story tells of a witch who lives in this sacred forest.
2. Hallerbos Forest, Belgium
Hallerbos Forest in Belgium has such great natural wealth. Especially when spring comes, the Hallerbos forest is full of falling blue flowers.
This forest is like a blue-purple carpet that covers the "floor" of the sacred forest. This astonishing event makes travelers feel like they are in a fairy tale land, and obviously, this forest has the same scary feel as witch tales.
3. Crooked Forest, Poland
Halaman Selanjutnya
In addition to its towering trees, the Crooked Forest in Poland is also considered haunted because of the tree's somewhat strange shape. All the trees in the forest outside Nowe Czarnowo are curved and have the same shape.