List of Sacred Forests in the World, Contain Scary Stories
Minggu, 11 September 2022 - 10:04 WIB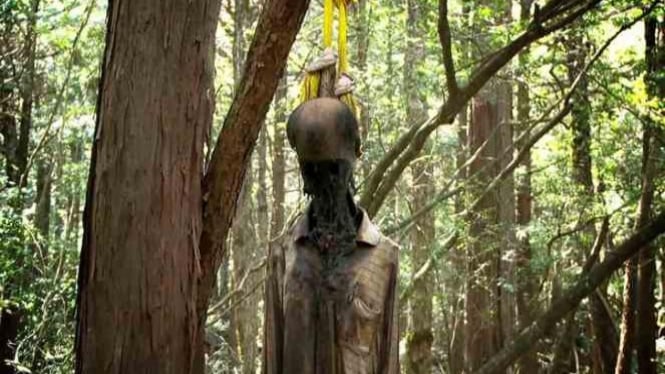 Korban bunuh diri di hutan Aokigahara.
The Hoia-Baciu Forest is more spectacular than the legend of drawing a perfect circle in the middle of the forest and is considered one of them.
This forest in Romania looks scary because so many people are missing. Even if there are survivors, at least they are exposed to diseases such as itchy skin, vomiting, dizziness, burns, anxiety, and other physical ailments. The mysterious story of the Hoia-Baciu Forest is also known as the "Transylvanian Bermuda Triangle".
6. Isla de las Munecas Forest, Mexico
The Isla de Las Munecas Forest in Mexico is considered one of the scariest forests. According to a story circulating, Don Julian Santana (the island's sole inhabitant) saw the body of a woman and a doll in one of the canals some 53 years ago.
To commemorate her, Don Julian hung thousands of dolls from trees. In 2001, Don Julian was found in the same waters where the girl's body was found. People see the hanging doll and its mutilated body, while others only see it as a guardian of the island.
Halaman Selanjutnya
7. Wychwood Forest, England