Guangzhou, China Becomes Host BWF World Tour Finals 2022
Jumat, 30 September 2022 - 17:40 WIB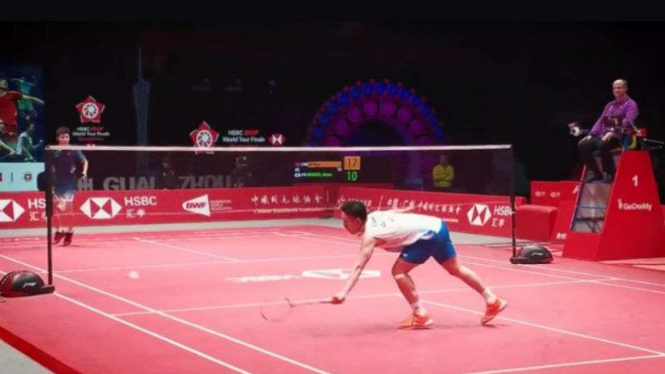 Shi Yuqi vs Kento Momota di final World Tour Finals BWF 2018.
VIVA English Site – The Badminton World Federation (BWF) has confirmed that Guangzhou City in China will host the BWF World Tour Finals 2022 will take place from December 14 to 18, 2022.
This tournament is only participated by the eight best badminton players and became the first international badminton tournament to be held in China after a two-year hiatus because of COVID-19.
The BWF Secretary General, Thomas Lund on the association's official website, said that the World Tour Finals is one of the most profitable tournaments for this year, and is pleased to be working with the Chinese government.
"The World Tour Finals is one of our most lucrative tournaments of the year and we are delighted to partner with the China Badminton Association, Guangzhou Municipal Government, and our key partner HSBC, to bring the Finals back to Guangzhou," Thomas Lund remarked on Friday, September 30, 2022.
Tianhe Stadium is known for its red courts, and welcome the top singles and doubles athletes from each category to compete in the year-end event. They will compete for one of the biggest prizes totaling US$1.5 million or around Rp22.8 billion.
Thomas Lund thinks this decision is a positive step for badminton to get back to feeling at the elite level in China once again. BWF also expressed its appreciation to the Chinese government for extending its invitation to the world's top badminton players to enliven the agenda.