IndoVac Be the First Vaccine COVID-19 Made in Indonesia
Jumat, 30 September 2022 - 18:30 WIB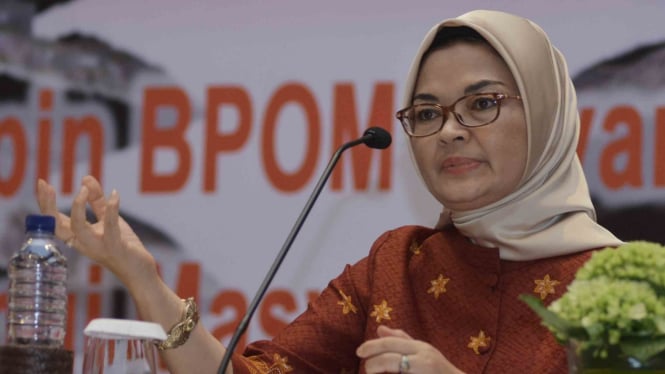 Kepala Badan Pengawas Obat dan Makanan Republik Indonesia (BPOM RI), Penny K Lukito.
VIVA English Site – Head of the Food and Drug Supervisory Agency (BPOM), Penny K Lukito said Merah Putih Vaccine with the trademark IndoVac is the first COVID-19 vaccine that producing in Indonesia through PT Bio Farma's production facility in Bandung, West Java.
During a press conference for the issuance of an Emergency Use Permit (EUA) for Domestic COVID-19 Vaccines at the BPOM RI Building, Jakarta, on Friday, September 30, 2022, Penny K Lukito said the IndoVac Vaccine was the first COVID-19 vaccine to be produced locally in the country. 
BPOM issued an Emergency Use Authorization (EUA) for the IndoVac Vaccine on September 24, 2022.
The emergency use permit is the initial door of access to obtain the COVID-19 vaccine that the community needs as a strategic effort in dealing with the pandemic and protecting against COVID-19.
Penny K Lukito conveyed that IndoVac is a COVID-19 vaccine containing the active substance recombinant Receptor-Binding Domain (RBD) protein S of the SARS-Cov-2 virus with a recombinant protein subunit platform developed by PT Bio Farma in collaboration with Baylor College of Medicine, USA.
By EUA requirements, BPOM has previously evaluated the aspects of the efficacy, safety, and quality of the IndoVac Vaccine by referring to the internationally applicable COVID-19 vaccine evaluation standards, as well as evaluating the fulfillment of Good Manufacturing Practices (GMP).