Indonesia Will be Filled with Millions of Electric Motorbikes
Rabu, 5 Oktober 2022 - 18:00 WIB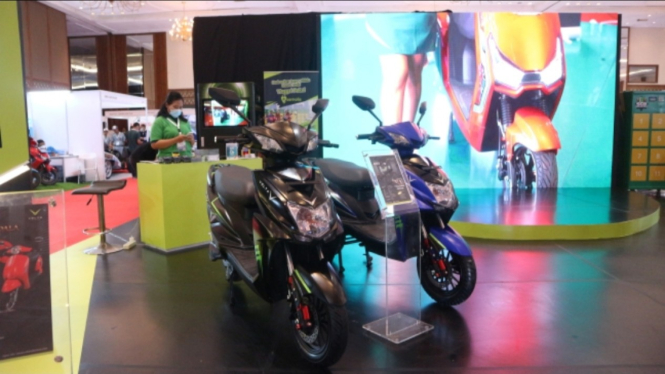 Motor listrik murah merek Volta 401
VIVA English Site – The government continues to accelerate the transition from conventional-engine vehicles to environmentally friendly machines. President Joko Widodo has a target that millions of electric two wheels will present in Indonesia in a not too long time.
It is in line with the global trend towards the use of energy-efficient and environmentally friendly vehicles, including electric cars and motorcycles.
The Minister of Industry, Agus Gumiwang Kartasasmita, said that his party continues to explore the electric vehicle industry for two-wheeled or four-wheeled vehicles.
"Especially for two-wheelers, there is a target from the President that in the shortest possible time we can produce two million units. We are optimistic that this number can be achieved soon," Minister Agus Gumiwang said in an official statement on Wednesday, October 5, 2022.
The Minister of Industry admitted that the target of two million electric motorcycles in the country is very realistic, considering the interest from investors to open electric motorcycle production facilities is quite large.
Then Presidential Instruction number 7 of 2022, concerning the Use of Battery-Based Electric Motorized Vehicles as Operational Service Vehicles and/or Individual Vehicles for Central Government Agencies and Regional Governments.