All About Gambang Kromong, Traditional Music Arts of Betawi
Rabu, 19 Oktober 2022 - 21:30 WIB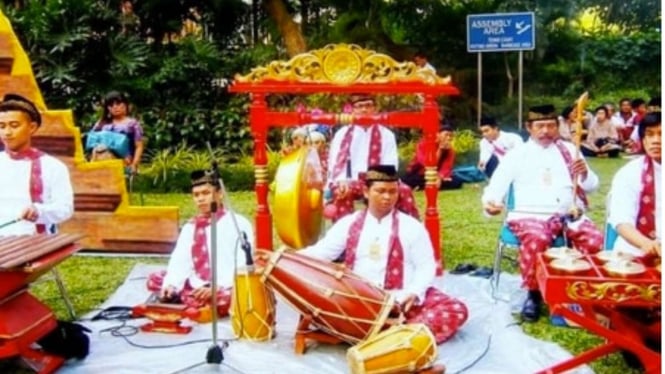 VIVA – Gambang Kromong is a traditional musical instrument from the Betawi community, and actually, it has an interesting history. As launched from a book entitled Seni dan Budaya by Harry Sulastianto, the gambang kromong was originally introduced by ethnic Chinese and their descendants during the Dutch colonial era.
At that time, there were more and more Chinese people in Jakarta, so they developed traditional Chinese music, one of which was Gambang Kromong. Gambang kromong is owned by two community groups, namely those of Chinese descent and those of Betawi residents.
Although these two community groups have basic differences, these communities live in the same environment, use the same Betawi dialect, and generally live in the same group.
During the Dutch colonial era, the residents of Batavia (Jakarta) came from various regions such as Java, Sunda, Sumatra, and various foreign ethnic groups, such as the Dutch and Chinese.
According to Harry Sulastianto, the number of ethnic Chinese residents has increased, so they have introduced the traditional music of gambang kromong. 
As quoted from the official website of the Ministry of Education and Culture, a gambang kromong group has an important leader, starting from coordinating members, looking for responders or clients, determining stage prices, to wages for panjak or based on expertise possessed.
Halaman Selanjutnya
A leader of a gambang kromong group can double as the owner, child or relative of the owner or panjak who was authorized by the previous leader.