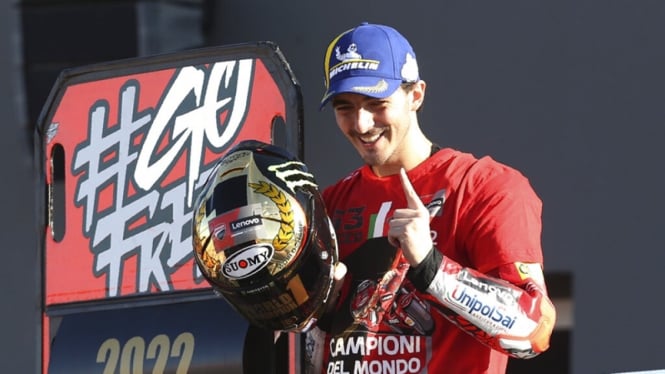 Francesco Bagnaia juara MotoGP 2022
Also, from the Ducati Team Lenovo, Francesco Bagnaia has the nickname "Pecco". The nickname "Pecco" came from the words of his brother who as a child had difficulty pronouncing "Francesco" and is easier to say "Pecco".
6. Jorge Martin
The racer who is a member of the Pramac Racing Team has the nickname "Martinator". He got his nickname after his action in the Austrian series which was so stunning winning pole position in two consecutive series and once the championship podium.
7. Marc Marquez
Halaman Selanjutnya
This Repsol Honda Team rider has the nickname "The Baby Alien". Marc Marquez got this nickname from his greatness to becoming world champion at a very young age. Even dominating the MotoGP premier class since 2013.