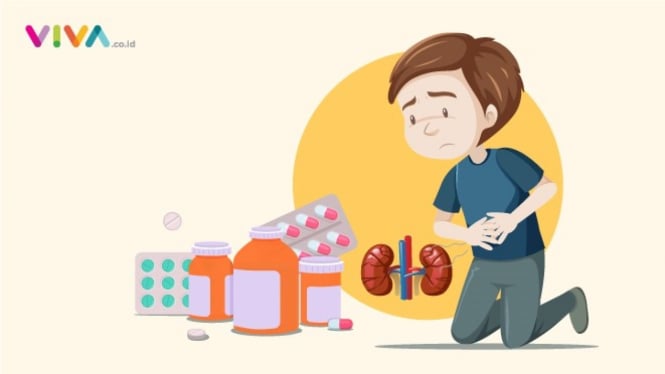 Ilustrasi gagal ginjal pada anak
VIVA – Cases of acute kidney failure in children began to appear in October 2022. This has become a special concern of the Food and Drug Administration (BPOM). BPOM considers these cases of acute kidney failure causing death in children due to weak control from pharmaceutical companies.
According to BPOM, pharmaceutical companies must carry out routine control of the products they sell. Therefore, BPOM revoked the production licenses of five pharmaceutical companies after making various observations and obtaining information from various parties.
"Yes, we did this after receiving information from various parties, especially from the Ministry of Health (Kemenkes) regarding many things, one of which is related to the drugs consumed by patients," BPOM Production Supervision Director, Togi Junice Hutaddjulu said in an FMB9 online discussion in Jakarta, Thursday, November 24, 2022.
In the discussion themed "Development of Research Results on Drugs Containing EG and DEG in Cases of Acute Renal Failure", Togi said that his party not only revoked the company's license, but BPOM itself has also dragged these companies into the realm of law and so far, two companies have been detained.
"There are two companies that have been detained. Again, we took this process after going through stages including laboratory tests in our lab on the source of the drugs that caused acute kidney failure in children," Togi Junice remarked.
Togi said, legally these drug companies actually must produce quality drugs for patients, but in reality, it is not taken seriously.