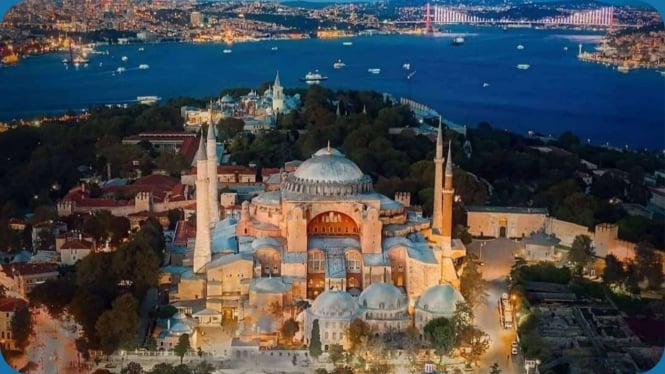 Hagia Sophia
Sumber :
Instagram @masjid_hagia_sophia
Pakistan is a country located in South Asia and has around 120,000 mosques. This country has many mosques with beautiful architecture, one is the Faisal Mosque which was founded in 1987 in Islamabad. The country which conflicts with India is inhabited by 199 million people and 97% of them are Muslim.
5. Egypt
This country which is partly located on the African continent has around 108,000 mosques. Moreover, Indonesia has a special relationship with this country, because Egypt was the first country to recognize Indonesian Sovereignty on August 17, 1945. Al-Azhar University is also the center of Sunni studies. 
6. Saudi Arabia
Saudi Arabia is a country located in Western Asia. Its territory covers almost all areas of the Arabian Peninsula. Riyadh is the capital of this country and has almost a hundred thousand mosques, 98,000 to be exact. This country is also the main destination of worship for Muslims around the world. 
Halaman Selanjutnya
7. Turkey