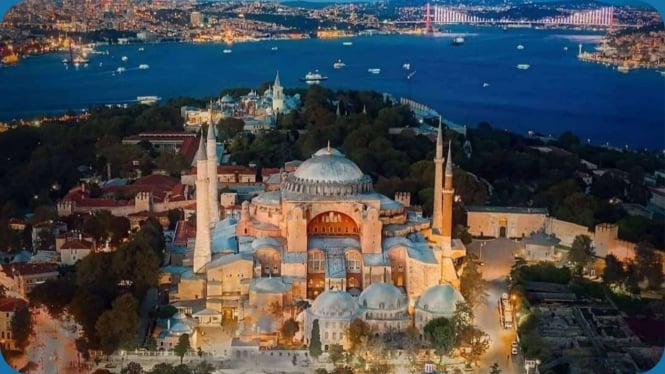 Hagia Sophia
Sumber :
Instagram @masjid_hagia_sophia
7. Turkey
The Republic of Turkey is one of the founders of the Organization of the Islamic Conference (OIC), which previously had a long history of the Islamic caliphate. Naturally, Turkey is one of the countries that have the largest number of mosques in the world, with approximately 82,000 mosques. One of the phenomenal mosques is Hagia Sophia, which was built in 537 AD. 
8. Iran
This Islamic Republic has 58,000 mosques. Iran is a Middle Eastern country that is better known as Persia by Western countries. Many mosques with magnificent architecture stand in Iran, such as the Sheikh Lotfollah Mosque in Isfahan, Nasir al-Mulk Mosque in Shiraz, Sheikh Safi al-Din Khanegah Mosque in Ardebil, to the Shah-e Cheragh Mosque in Shiraz.
9. Morocco
Halaman Selanjutnya
This parliamentary constitutional monarchy has around 51,000 mosques to accommodate its 33 million population. One of its largest and grandest mosques is the Hasan II Mosque which was built in 1980 in Casablanca, Morocco. Morocco is a North African country whose territory extends from the Mediterranean Sea.