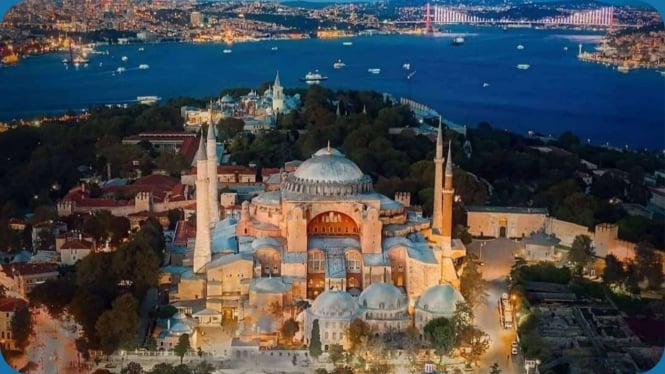 Hagia Sophia
Sumber :
Instagram @masjid_hagia_sophia
This parliamentary constitutional monarchy has around 51,000 mosques to accommodate its 33 million population. One of its largest and grandest mosques is the Hasan II Mosque which was built in 1980 in Casablanca, Morocco. Morocco is a North African country whose territory extends from the Mediterranean Sea. 
10. Yemen
Yemen is one of the countries with the largest number of mosques in the world. The war-torn country has around 50,000 mosques and supports religious activities there. The only replica country in the Arabian Peninsula, Yemen has quite a lot of mosques as places of worship for its 23 million inhabitants.