Five Football Players with the Fastest Run in 2022 World Cup
Rabu, 30 November 2022 - 14:10 WIB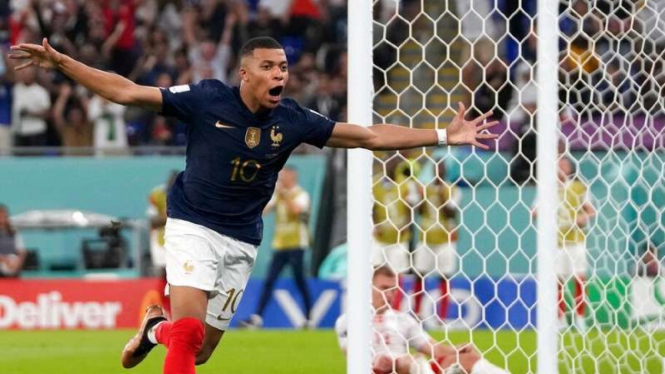 Striker Timnas Prancis, Kylian Mbappe rayakan gol
Sumber :
AP Photo/Thanassis Stavrakis
VIVA – The 2022 World Cup is continuing the game and 32 countries have played each other several times to get into the next round. The coaches will compete in tactics to win. Not uncommon, the individual skill of the player becomes the flagship.
It turns out, not only is a skill in handling the ball but running speed is also a strength and has an important role for a football player. Well, here are some names of players who appear in the 2022 World Cup with surprising fast run speed.
Inaki Williams is one of the mainstay strikers in the football world. This Athletic Bilbao has a running speed above the average of a world footballer.
As recorded, Williams can run up to 35.7 km/hour. Then, because he has high speed and superior attacking, it is not surprising that Inaki Williams is believed to be the main striker for the national team of Ghana at the 2022 World Cup.
Halaman Selanjutnya
Kylian Mbappe is one of the football stars in France. He is expected to disrupt the opponent's defense with his speed. Mbappe is known to switch positions frequently and is also fast in running. Surprisingly, he can run up to 36.08 km/h.