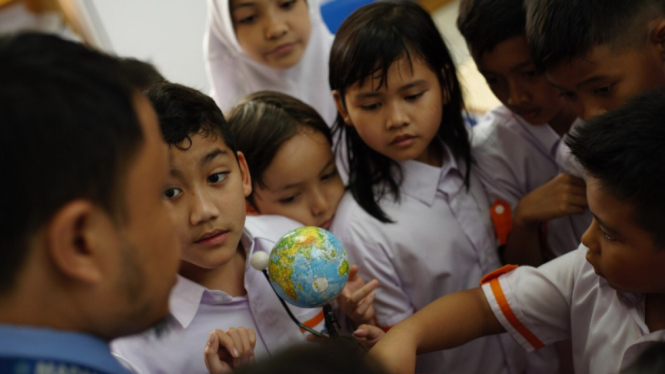 Ilustrasi anak sekolah/belajar.
The Gaoxin Primary School in China allows students to take a nap during lunchtime between 12.10 PM and 2 PM. The reason naps are allowed is that students cannot rest at home during this time. 
3. Good Appearance is Not Allowed
Everyone wants to look good, including school students. But some Japanese schools don't allow students to show off their makeup, painted nails, and shaved legs. This rule is enforced because the school wants students to focus on their studies rather than on their appearance. 
4. No High Fives and Hugs
Halaman Selanjutnya
It is normal when sitting in a group and someone cracks a joke or when a team wins a race, students high-five and hug. But in the UK and the US, some schools have put a strict ban on this physical contact. They think it interferes with students' academic experience, which many parents protest.