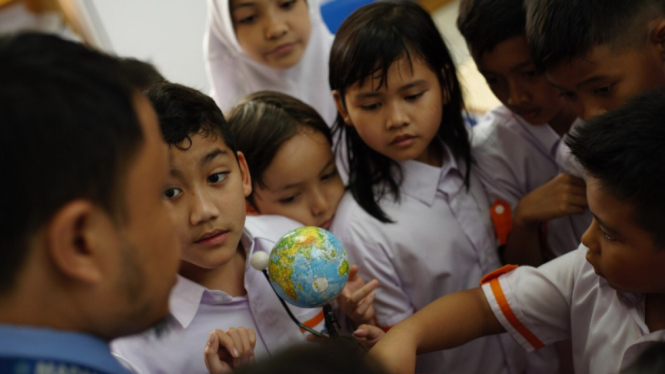 Ilustrasi anak sekolah/belajar.
It is normal when sitting in a group and someone cracks a joke or when a team wins a race, students high-five and hug. But in the UK and the US, some schools have put a strict ban on this physical contact. They think it interferes with students' academic experience, which many parents protest.
5. Allowed to Use Washroom Only Three Times per Semester
One unusual school rule is that students are only allowed to use the washroom three times per semester, not per day. Evergreen Park High School in Chicago created this rule in 2011 to ensure students don't miss out on valuable class time.
6. Cannot Make Best Friends
Friendship is one of the first relationships forged at school. But having best friends is not allowed at Thomas School in England. In fact, students are forbidden from making friends. According to the school, they hope to protect students from the trauma of breaking up with close friends.