Andrey Sakharov, Nuclear Bomb Maker Turns as Human Rights Activist
Selasa, 17 Januari 2023 - 19:20 WIB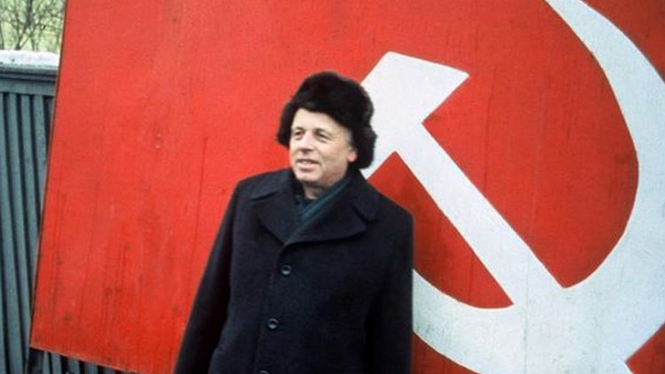 VIVA – Andrey Sakharov, in full Andrey Dmitriyevich Sakharov known as a Soviet nuclear theoretical physicist and also an outspoken advocate of human rights, civil liberties, and reform in the Soviet Union as well as rapprochement with noncommunist nations.
In 1975 he was awarded the Nobel Prize for Peace. He was born into the Russian intelligentsia. He was tutored at home for several years and entered school only in the fall of 1933. His exceptional scientific promise was recognized early, and in 1938 he enrolled in the physics department of Moscow State University.
After the outbreak of war with Germany in June 1941, he failed a medical exam and was found unfit for military service. In October he and his fellow students were evacuated to Ashkhabad (now Ashgabat, Turkmenistan), the capital of the Turkmen Republic in Central Asia, where they resumed their studies and graduated in 1942.
He contributed to the war effort by working in the laboratory of a munitions factory in Ulyanovsk. While working there, he met Klavdia Vikhireva, and they were married in July 1943, a marriage that lasted until she died in 1969. They had three children: Tanya, Lyuba, and Dmitry.
After that, in 1942, they returned to Moscow, where Sakharov began his graduate work at the P.N. Lebedev Physics Institute of the Soviet Academy of Sciences (FIAN) under the direction of Igor Y. Tamm, earning his doctorate in two years.
In June 1948 Tamm was appointed to head a special research group at FIAN to investigate the possibility of building a thermonuclear bomb. Sakharov joined Tamm's group and, with his colleagues, Vitaly Ginzburg and Yuri Romanov worked on calculations produced by Yakov Zeldovich's group at the Institute of Chemical Physics.
Halaman Selanjutnya
The Soviet discovery of the major ideas behind the thermonuclear bomb went through several stages. Later in 1948, Sakharov proposed a design in which alternating layers of deuterium and uranium are placed between the fissile core of an atomic bomb and the surrounding chemical high explosive.