Qian Xuesen: Honored Person in China, Expelled from the US
Rabu, 25 Januari 2023 - 12:00 WIB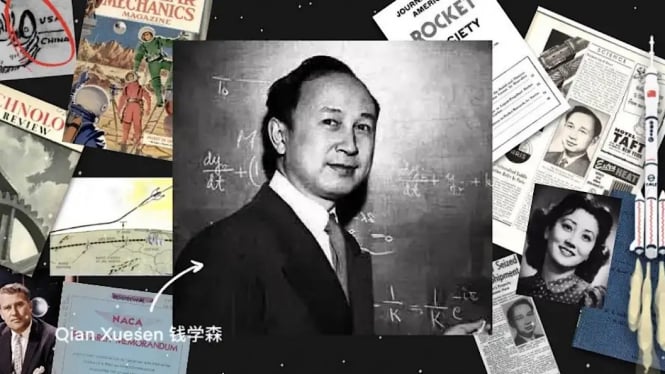 VIVA – Qian Xuesen is one of China's most honorable scientists for helping launch the first satellite and acquire nuclear weapons. The scientist helped China after he was expelled or deported from the United States which was frightened by espionage operations.
His expulsion was condemned by Dan Kimball, former US Secretary of the Navy, who described the expulsion as "the dumbest thing America ever did".
Qian is the father of China's missile and space programs. His research helped develop the rocket that shot China's first satellite into space and the missiles that became part of its nuclear arsenal.
He was born in 1911 when China's last imperial dynasty was about to be replaced by a republic. Both his parents were highly educated and his father, after working in Japan, founded China's national education system.
Proving talented from an early age, he eventually graduated top of his class at Shanghai Jiao Tong University, winning a rare scholarship to the Massachusetts Institute of Technology in the United States (US).
In 1935, a well-dressed young man arrived in Boston, USA. Qian may have experienced xenophobia and racism, says University of North Georgia history professor Chris Jespersen.
Halaman Selanjutnya
"But there is also a sentiment of hope and belief that China has changed in a fundamentally significant way and he must be among people who respect his knowledge," Chris Jespersen stated.