FBI Finds Classified Documents Scandal at Joe Biden's Home
Rabu, 25 Januari 2023 - 13:00 WIB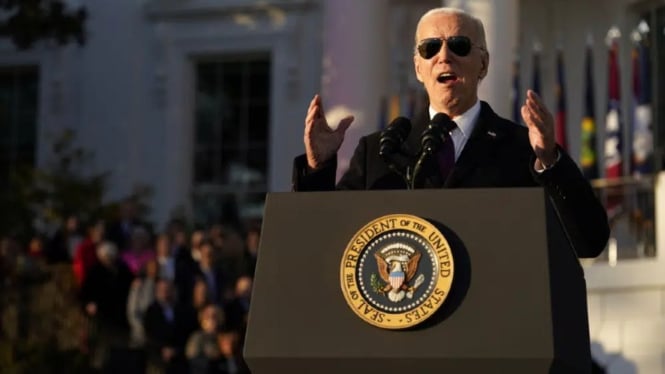 Presiden AS, Joe Biden.
Sumber :
AP Photo/Patrick Semansky.
VIVA – FBI Investigators on Friday found additional classified presidential documents at President Joe Biden's home in Wilmington, Delaware. The discovery of the documents was revealed by Biden's lawyer, Bob Bauer. The search was conducted for nearly 13 hours. It was the fourth discovery since November at Biden's private home.
The first classified documents surfaced in the former private office and home of the United States President Joe Biden in November, but it wasn't until January that the White House publicly acknowledged the embarrassing discovery. Since then, searches of the president's home have uncovered multiple sets of classified files, threatening President Biden in the upcoming 2024 election.
Here's the chronology of the discovery of state secret documents at Biden's house, as quoted from the Pbs.org site.
November 2, 2022: Biden's attorneys come across Barack Obama- Joe Biden administration documents in a locked closet while packing files as they prepare to close out Biden's office in the Penn Biden Center. They notify the National Archives.
November 3, 2022: The National Archives takes possession of the documents.
November 4, 2022: The National Archives informs the Justice Department about the documents.
Halaman Selanjutnya
November 8, 2022: Midterm elections.