Indonesia Hosts International Event, Increases Foreign Tourists
Kamis, 26 Januari 2023 - 11:00 WIB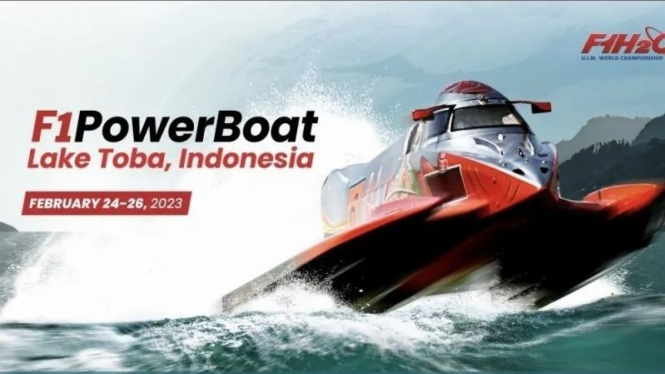 F1 Powerboat in Indonesia
VIVA – Minister of Tourism and Creative Economy, Sandiaga Salahuddin Uno said that the government's efforts to increase foreign tourists visit to Indonesia, namely by hosting various international sports events.
"This year, foreign tourists are targeted at 7.4 million. So, one of the strategies is to hold world-class, international-scale events," said Sandiaga Uno, on Wednesday, January 25, 2023.
One of the events is to be held in the F1 Powerboat or FI H20 World Series on Lake Toba, North Sumatra, at the end of February 2023. Minister Sandiaga emphasized that the event will increase the number of tourists and move the regional economy.
"This has certainly been prepared, hopefully, everything will run smoothly, and will attract 25 thousand tourists, driving the local economy in Toba Land," the minister said.
In addition, Indonesia will also host the 2023 FIBA Basketball World Cup (FIBA World Cup 2023) at the Indoor Multifunction Stadium (IMS) Gelora Bung Karno (GBK), Jakarta.
Then, there will be the FIFA U-20 World Cup. Minister Sandiaga Uno explained the organization of the FIFA U-20 World Cup in Indonesia is expected to provide benefits for the country's football and the national economy, "Also, of course, the improvement of Indonesia's image as a country that can host international scale tournaments,"
Halaman Selanjutnya
Sandiaga Uno estimates that the implementation of sports-based tourism will bring in up to 100-120 thousand tourists. However, this figure will continue to move depending on the number of matches that will be held.