After Nickel-Bauxite, Jokowi Will Ban Tin and Copper Export
Jumat, 27 Januari 2023 - 09:41 WIB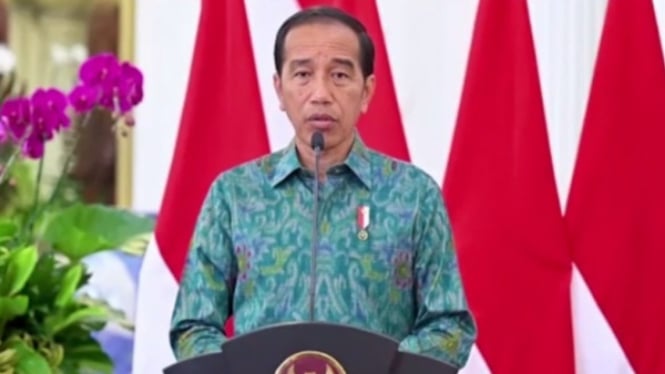 Presiden Jokowi.
Sumber :
VIVA/Mohammad Yudha Prasetya
VIVA – After banning nickel export in an effort to downstream natural resources to increase added value for the national economy, Indonesian President Joko Widodo will officially ban bauxite ore exports starting June 2023. Even, tin and copper become next.
"We have stopped exporting raw materials such as nickel and bauxite. Next will be tin and copper," Jokowi said when opening the 'Saratoga Investment Summit 2023' through video conference on Thursday, January 26, 2023.
"So that it is expected to provide higher added value, and create more jobs for our people," he added. 
Furthermore, President Jokowi said the down streaming of natural resources is also one of the investment priorities in Indonesia, to welcome the new economy in the future. Therefore, Indonesia will also take a role in the transition to clean energy, contributing to reducing carbon emissions to reduce global warming.
"Despite the challenges in the down streaming of our natural resources, we will stand tall. We will never be swayed by pressures," the President said.
With various positive impacts and trust from other countries that Indonesia has achieved after the G20 Presidency, Jokowi emphasized that this momentum must be used to seize green economy investment opportunities.
Halaman Selanjutnya
As example, investment in the development of electric vehicle ecosystems, new renewable energy (EBT), green industrial areas, and environmentally friendly energy-saving industries.