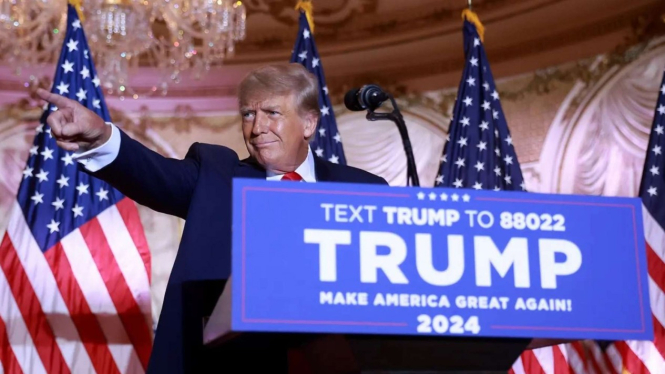 Mantan Presiden AS Donald Trump mau nyapres lagi di 2024.
VIVA – After asking to be allowed to use Facebook and Instagram some time ago, finally, Meta Platforms Inc will allow former President Donald Trump to back on Facebook and Instagram in the coming weeks. It is known, Meta banned him for inciting violence when his supporters stormed the United States Capitol on January 6, 2021.
Meta's Director of Global Affairs, Nick Clegg in a post on Meta Platforms' official blog, Thursday, admitted that restoring Trump's Facebook and Instagram accounts was a decision made based on input from their independent supervisory board.
After that, Meta's Board of Trustees supported the action of suspending Donald Trump's account, however, they also criticized the platform for not providing clear rules for when suspended accounts could be restored.
The "serious risk to public safety" that led Meta to suspend Trump in January 2021 "has sufficiently receded," Clegg wrote in a blog post.
Still, he said, Trump would face "heightened penalties" should he continue to break Meta's rules, including removal of his posts and even a fresh two-year suspension.
"The public should be able to hear what their politicians are saying the good, the bad, and the ugly so that they can make informed choices at the ballot box. But that does not mean there are no limits to what people can say on our platform," Clegg stated.
Halaman Selanjutnya
If Trump violates the rules again after the account is reinstated, Meta commits to removing the content and again suspending the account for one month to two years depending on the severity of the violation.