Jonatan Christie Becomes Winner at Indonesia Masters 2023
Senin, 30 Januari 2023 - 09:15 WIB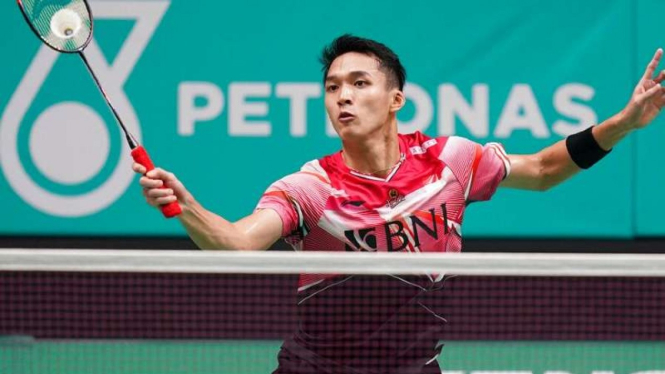 Tunggal putra Indonesia, Jonatan Christie
VIVA – The man's single Indonesian representative, Jonatan Christie, successfully becomes a winner at the BWF World Tour Super 500 Indonesia Masters 2023 on Sunday, January 29, 2023.
Jojo, what he called, managed to defeat Chico Aura Wardoyo from Indonesian, too. He beat Chico with a score of 21-15 dan 21-13 at 44 minutes.
The match of Jonatan vs Chico was interesting and managed to entertain the audience present at Istora Senayan. Jojo gave his best although he looked a little more patient and tended to defend. Chico, on the other hand, attacked aggressively.
The points were exchanged, but Jonatan survived and excelled in the first game interval. He led 11-9. Chico tried to catch up with the score. But Jojo dominated again, slowly Chico added points.
Continued to chase points, Jonatan won the first game with a score of 21-15. Chico tried to catch up, but he was getting more and more pressure.
Jonatan continued to lead 11-8 until the second game interval. After the second game interval, Jonathan still led the points over Chico and had a far superior 18-11 and won 21-13 in the second game. He also managed to become the men's singles champion of Indonesia Masters 2023.